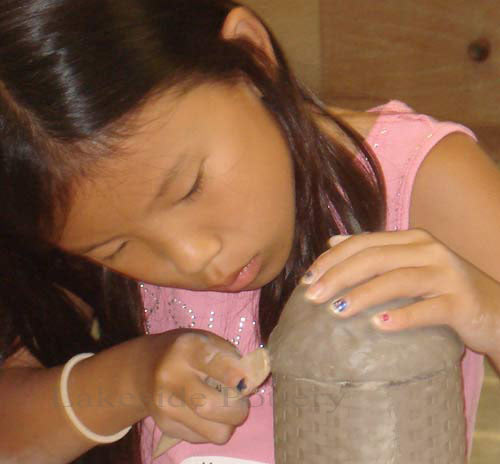 October is
Free Fall Baltimore
! It features tons of free arts and culture events, right here in our own backyard. This is Economoms' first of a two-part series that aims to prepare you for the month-long celebration. We've sifted through all of the events and compiled our favorites. Today we feature recommendations for children. Stay tuned later this week for some "me time" activities that parents can take advantage of.
BALTIMORE CLAYWORKS
"Try It" Hands-On Workshop
Are your kids curious about clay? Let them experiment and explore! Participants in this workshop will learn the basics of hand-building and decorate finished pieces using commercial under-glaze and glaze. All ages welcome! Saturday, Oct. 9, 16 & 23, 3:30 p.m. - 5:30 p.m. and Saturday, Oct. 30, 1-3 p.m.
Pre-registration required for all workshops; call Jubilee Arts at 410-728-1199.
To learn more:
http://www.baltimoreclayworks.org/event/freeforyou.html
BLACK CHERRY PUPPET THEATER
Puppets in the Garden
Watch the finest puppeteers perform in Black Cherry's performance garden then make your own puppets to take home! In case of rain, performances will be held inside the Black Cherry Theater. Sunday, Oct. 10, 17 & 24, 1 p.m. & 3:30 p.m. puppet show; 2 p.m. workshop.
Admission is free with seating first come first serve, so come early and save your seats.
Call 410.752.7272 or email
info@blackcherry.org
for more information.
BALTIMORE
THEATRE PROJECT, INC.
Chick with a Trick
This puppet performance tells a story about a Hen who lays a bonbon instead of an egg. In despair, Hen seeks advice and support from her friends the Duck, the Doctor and the King, but they are too obsessed by their own troubles to help. In the end, inspired by the beautiful sunny day and with help from the children, Hen learns a valuable lesson. Presented by the Bulgarian troupe, Pro Rodopi Arts Centre, Saturday, Oct. 23 & Sunday, Oct. 24, both at 3 p.m.
Free passes must be reserved by calling 410-752-8558.
AMERICAN VISIONARY ART MUSEUM
What Makes Us Smile?
In celebration of the exhibition "What Makes Us Smile?", the American Visionary Art Museum will opens its doors for free admission! Incredible, unique art that is fun for children and adults alike. Sunday, Oct. 24, 11 a.m. – 3 p.m. No tickets required.